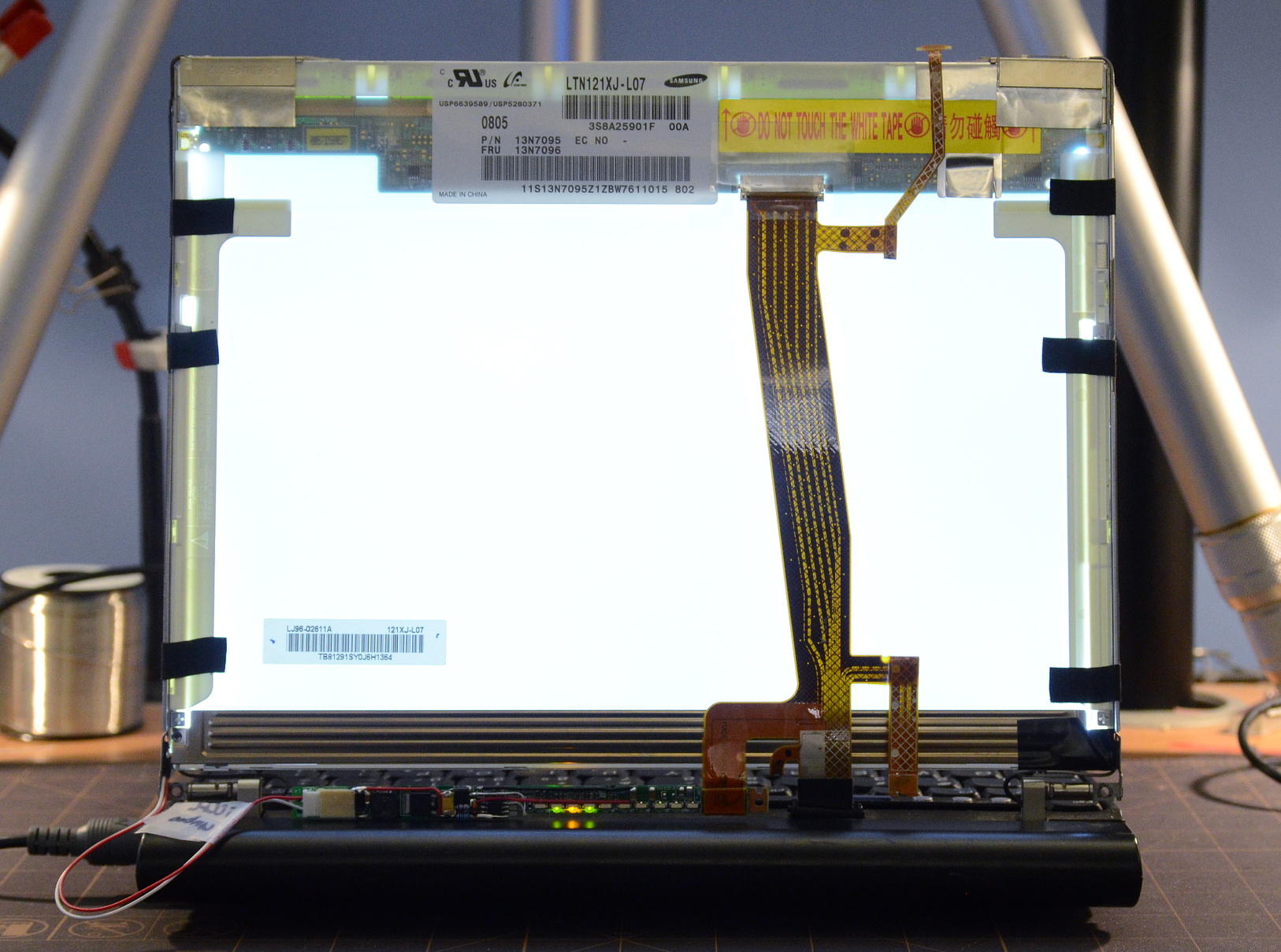 In case anyone was wondering what I was doing with all the LEDs recently, I've been converting classic Thinkpads with old, dying CCFL backlights to LED. It's a popular mod, and there are plenty of generic DIY backlight kits out there. Unfortunately, most of these kits don't work as-is, and there are no good instructions, walkthroughs, reviews or comparisons of various kits anyway.
I've just had a great deal of fun fixing that. Consider this a beta-test invitation :-)
Also... I touched the white tape. I touched it really quite a lot.